Toronto, a vibrant city in Canada, is a hub for Japanese expatriates and enthusiasts. With a considerable number of Japanese residents and a growing interest among Canadian students, the demand for Japanese language education in Toronto is on the rise. Furthermore, the city's popularity as an international student destination has led to the establishment of numerous Japanese language schools.
When selecting the best Japanese language school in Toronto, it is essential to consider various factors to ensure the right fit for your needs. Factors such as reputation, instructors, curriculum, class sizes, and affordability should be taken into account. In this article, we will explore two prominent Japanese language schools in Toronto: Japademy Japanese School and Aitas Japanese Immersion School. By examining these schools in detail, we aim to assist you in making an informed decision about which one suits you best. Let's delve into the details!
Japademy Japanese School: Fostering Language Proficiency and Cultural Understanding
Located at The Village Hive, Unit 2, Duncan Mill Road, North York, Ontario M3B3M4, Japademy offers a wide range of classes and courses designed to help students learn Japanese. Their offerings span from beginner classes to advanced-level courses, catering to learners at different proficiency levels. Japademy provides various learning options, including online private lessons, online group lessons for beginners, and classroom lessons for residents of Toronto. Their primary goal is to assist students in gaining proficiency in the Japanese language while fostering a deep understanding of Japanese culture.
Aitas Japanese Immersion School: An Emphasis on Immersive Learning
Situated at 180 Bloor Street West, Suite 1003, Toronto, Ontario M5S2V6, Aitas Japanese Immersion School enjoys a convenient location near the Royal Ontario Museum, St. George Street, and Bay Street TTC subway stations. Aitas offers beginner, intermediate, and advanced courses in both classroom and online settings. In addition to regular classes, they provide private lessons, special seminars, and cultural activities, further enhancing the immersive learning experience.
Comparing Pricing: Japademy vs. Aitas
Japademy prioritizes providing transparent and best-value lessons to its students. With a native digital approach to teaching, they utilize modern methods that are both affordable and engaging compared to traditional schools. The full-course price for their classroom lessons in Toronto is $429, with no enrollment fee or materials fee. Each course consists of 10 lessons, lasting 105 minutes each. The average learning cost at Japademy is $24 per hour, making it a more cost-effective option than other Japanese schools in the area. Japademy accepts payment through Interac e-Transfer or Credit/Debit Card.
On the other hand, Aitas offers Japanese language teaching methods at affordable prices. Their group classes cost $450, which is $21 more than Japademy's classroom lessons. Aitas charges an enrollment fee of $50 and a materials fee of $30, resulting in an overall cost of $530. Aitas provides 8 lessons, each lasting 105 minutes, and the average learning cost is $45 per hour. They offer multiple payment options, including cheque, cash, money order, Visa, Mastercard, Interac (debit card), online transfer, or bank transfer.
Flexibility: Tailoring Education to Your Needs
Japademy understands that every student has a unique learning style and schedule. To accommodate diverse needs, they offer a variety of classes, including online group lessons, online private lessons, and classroom lessons. Classroom lessons cater to students in or near Toronto, while online group lessons are ideal for beginners, providing a small group learning environment. Japademy's online private lessons enable students to join Zoom sessions, offering the convenience of learning from home while interacting with teachers in a classroom-like setting.
Aitas Japanese Immersion School also prioritizes flexibility in its scheduling system. They offer students the choice to attend classes on a regular or irregular schedule, as well as the option to learn at a self-paced pace. Additionally, Aitas organizes extra-curricular activities and workshops to keep students engaged and interested in the Japanese language and culture. Their commitment to tailoring the learning environment to individual needs enhances the overall flexibility of the school.
Teachers: Expertise and Dedication
Japademy takes pride in its group of skilled and knowledgeable teachers. All teachers at Japademy are native Japanese speakers who can also communicate effectively in English. With a passion for teaching the Japanese language and culture, these teachers are committed to helping students achieve their language learning goals. They create lessons tailored to the specific needs of students and foster a supportive and welcoming environment.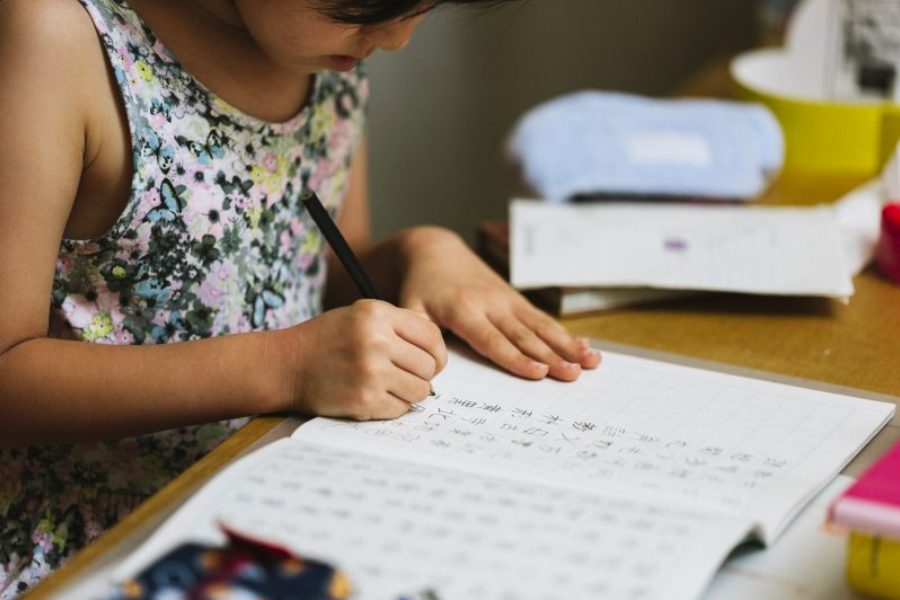 Aitas Japanese Immersion School boasts a team of experienced and dedicated teachers who share a passion for teaching Japanese. These teachers possess expertise in their field and possess a deep understanding of Japanese language and culture. They aim to create a fun and engaging learning environment, ensuring significant progress in students' language skills.
Teaching Methodology: Immersion vs. Direct Method
Japademy utilizes an immersive and engaging teaching method to provide students with the best learning experience. Their structured methodology introduces new topics or grammar in each lesson, allowing students to practice and master them with the guidance of teachers. Japademy teachers provide feedback and help students practice their language skills in various ways. By limiting class sizes to a maximum of 8 students, they ensure a personalized learning experience.
Aitas Japanese Immersion School employs the Direct Method, where Japanese is the only language spoken in the classroom. This method aims to improve students' practical Japanese communication skills. Unlike most Japanese language schools that use the Indirect Method, where Japanese grammar is taught using a vehicular language such as English, Aitas prioritizes the Direct Method, believing it enables faster progress in Japanese language communication. Their class sizes are structured to have an average of 5 to 6 students, ensuring personalized attention.
Extra Benefits: Enhancing the Learning Experience
Japademy believes in supporting students beyond regular lessons. They provide additional content to help students practice independently, including learning slides and audio practice during lessons. Students receive learning handouts, practice flashcards, and a completion certificate. Additionally, Japademy offers video courses based on their awarded teaching curriculum, allowing students to accelerate their learning process. Their Japanese blogs provide additional knowledge about diverse Japanese cultures and customs.
Aitas Japanese Immersion School offers various perks to its students. They provide travel support, offering free access to information on travel agencies, accommodations, travel guidebooks, and key tourist attractions in Japan. If students plan to study in Japan, Aitas provides information on Japanese language schools, colleges, universities, graduate schools, and available scholarships. Aitas also facilitates a language exchange club where students can practice their communication skills with native Japanese speakers. Other benefits include informative newsletters, Japanese Kanji name-creation services, translation services, and reference letters.
Choosing the Right Japanese Language School in Toronto
Selecting the best Japanese language school involves considering several factors, including location, pricing, flexibility, teachers, teaching methods, and extra benefits. Japademy and Aitas Japanese Immersion School, are two prominent options in Toronto, each with its unique offerings.
Japademy stands out for its location in North York, its affordability, diverse learning options, and immersive teaching methods. Their focus on providing additional learning resources and video courses further enhances the educational experience.
Aitas Japanese Immersion School, located near Bloor Street West, offers flexibility in scheduling, a range of courses, and immersive language learning through the Direct Method. Their extra benefits, including travel support and language exchange opportunities, add value to the overall learning experience.
By carefully considering these factors, prospective students can make an informed decision and choose the Japanese language school in Toronto that best suits their individual needs and preferences. Whether it's Japademy or Aitas Japanese Immersion School, both schools provide opportunities for students to learn the Japanese language, explore the rich culture, and embark on a fulfilling language-learning journey.